Dear Friends and Associates,
On Monday, June 10, 2013, the Nordby Golf Invitational will once again tee off to benefit The Salvation Army of Santa Rosa.  This successful community fundraiser has contributed to The Salvation Army since 1989.  Through your generous support and participation, our tournaments have generated over $850,000 in proceeds for The Salvation Army!
This year's 24th Annual Nordby Golf Invitational will once again be held at the Santa Rosa Golf & Country Club.  The golf tournament gets underway at 10:00 a.m. with check-in and a barbecue. Tee off is at noon, and the day concludes with a banquet and live auction.  We have kept our sponsorship levels the same as last year, and I hope that you will graciously continue your support of the tournament.
You may either sign up for the tournament on this website, or print out the 2013 Sponsorship Agreement form and mail it in.
If you would like additional information on sponsorship or participation in the 2013 Nordby Golf Invitational, please call me (707-484-3325) or Sidne Goodwin, our Event Coordinator (707-527-5104).
Thank you for your generous support.
Sincerely,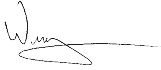 Wendell Nordby
Tournament Chairman
Thank you to our 2012 sponsors