D
ear Friends,
On Monday, June 11, 2018, we hosted the 29th annual Nordby Invitational. Over the past 29 years, we have raised over $1 million to benefit The Salvation Army in Santa Rosa, and we are now headed for the $2 million mark! The date for the 30th annual Nordby Invitational will be held June 10, 2019. Please save the date.
This year we have ambitious goals. The ravages of last Fall's firestorm severely depleted The Salvation Army's resources. In the immediate weeks after the fire, The Salvation Army provided:
85,000 meals in 5 different shelters,
Water, snacks, diapers, etc. to 24 area shelters,
$60,000 in gift cards to the Local Assistance Center for distribution, and
40,000 pounds of material goods.
The Salvation Army needs to replenish their monetary resources as well as ramp-up fundraising efforts to ensure adequate support in serving our community's long-term needs for recovery.
Nordby Invitational is looking to play a critical role in helping The Salvation Army achieve their short-term and long-term goals.
All event proceeds go directly to The Salvation Army in Santa Rosa through our non-profit agency called "OTHERS." Your donations to OTHERS is tax deductible to the full extent of the law.
We are grateful to everyone who has supported this tournament over the years and look forward to welcoming new sponsors in years to come.
God Bless,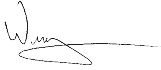 Wendell Nordby
Tournament Chairman
(707) 484-3325
2018 Nordby Invitational
The 29th Annual Nordby Invitational Tournament was held June 11, 2018 at the Santa Rosa Golf and Country Club. The proceeds of this event went to The Salvation Army Santa Rosa Corps to support the fire victims of the fires that took place in October, 2017.
Donate to the Nordby Invitational
Please make a donation to the Nordby Invitational. Your donation will go to the non-profit group Others. Others is a qualified 501(c)(3) charity. The tax ID for Others is 46-2241923. All proceeds go to supporting people in our community.